Take a look at all of
Our Services
Full & Partial Event PlannIng
We do MORE than weddings, BUT…
Full Services Coordination & Design
From the exciting engagement all the way through to the honeymoon. We have the experience and creativity to pull it all together effortlessly! But remember, we do MORE than weddings!
Partial Event Planning
Already have a venue or other items? No problem. We can jump in right where you need us!
Day & Month-Of Coordination
The last 4 weeks leading up to any type of event is crucial to have all details fine tuned and solidified! We can be your partner to make it all come to life.
The day of an event can be even more chaotic than anyone can imagine. Let us be the bull in the corner to charge into a smooth event finish.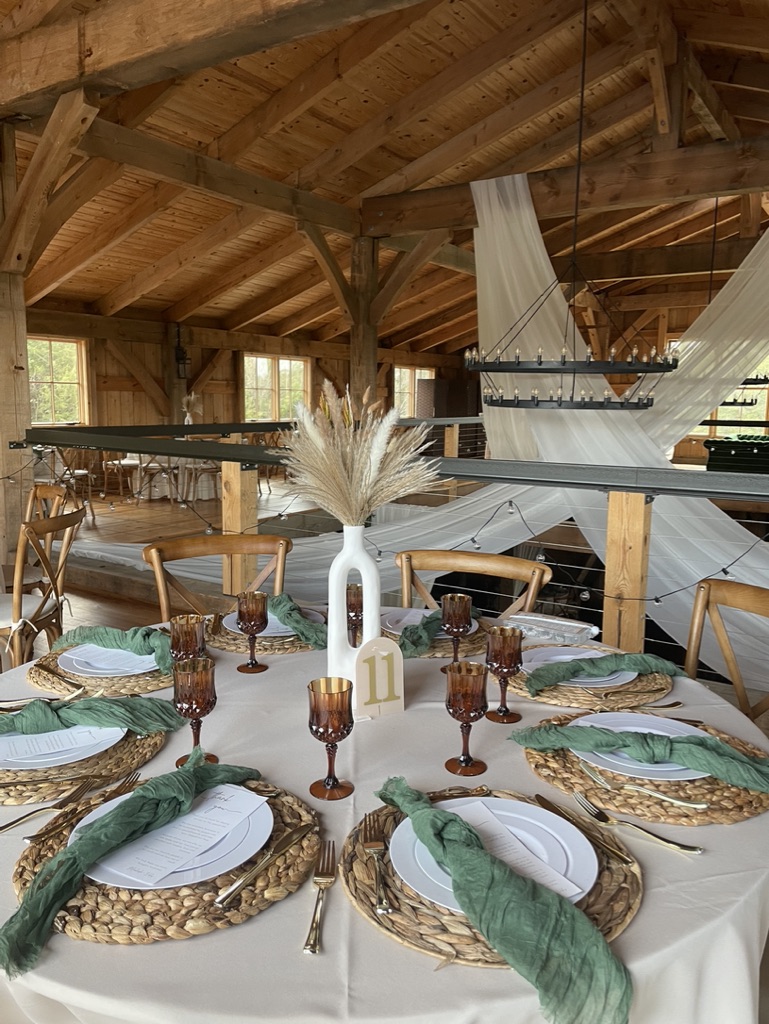 Get it Done Decor
Already have your decor items and rentals. We can put everything together for you! We work with the time you have at your venue to set up everything and even come back to break down at the end.
Event Planning
Top of the line, full event planning from initial consultation to budgeting, venue scouting, concept design and so much more.
Themed Events
 Have a great idea for an event theme? Let us collaborate and build out your theme with decor and specialized props. From scene settings to keepsakes, your guests will go home with great memories to last a lifetime!
SPECIALTY PRICING WITHIN A BUDGET
VENUE Draping
Hide ugly walls, ceilings, and doors or create a dramatic entrance. Let us take a look at your space and plan out the design for your event.
BARN Draping
From drapes over wood beams to drapes flowing down columns, we love the romantic rustic feel for weddings or cool creative looks for other special occasion events.
Each Priced by
Linear Feet
TENT Draping
Whether you have a ceremony or just a reception under a tent, let us create the luxurious feel to your tent space with flowing drapes and swags.